New features & enhancements
Admin reports
User leave stats report
Within admin reporting the User Leave Stats report now includes the number of bookings as well as the total days booked off for each leave type in your system. This will allow you to easily track who has booked what type of leave off as well as any potential issues around the frequency of leave booked off.


New user summary report
This is a brand new report focusing on providing a summary of what allocation/lieu each user has assigned to them as well as how much has been consumed. This will make it much easier to chase any users who have to book leave before year end, or to just get a quick summary across your organisation without the need to look at each user individually.

Company year end – day/month
A specific day can now be provided when creating your company for the year end. If bookings have been made already within your organisation you will no longer be able to change year end, but can get in contact with the ScheduleLeave team to make changes on your behalf for safety purposes.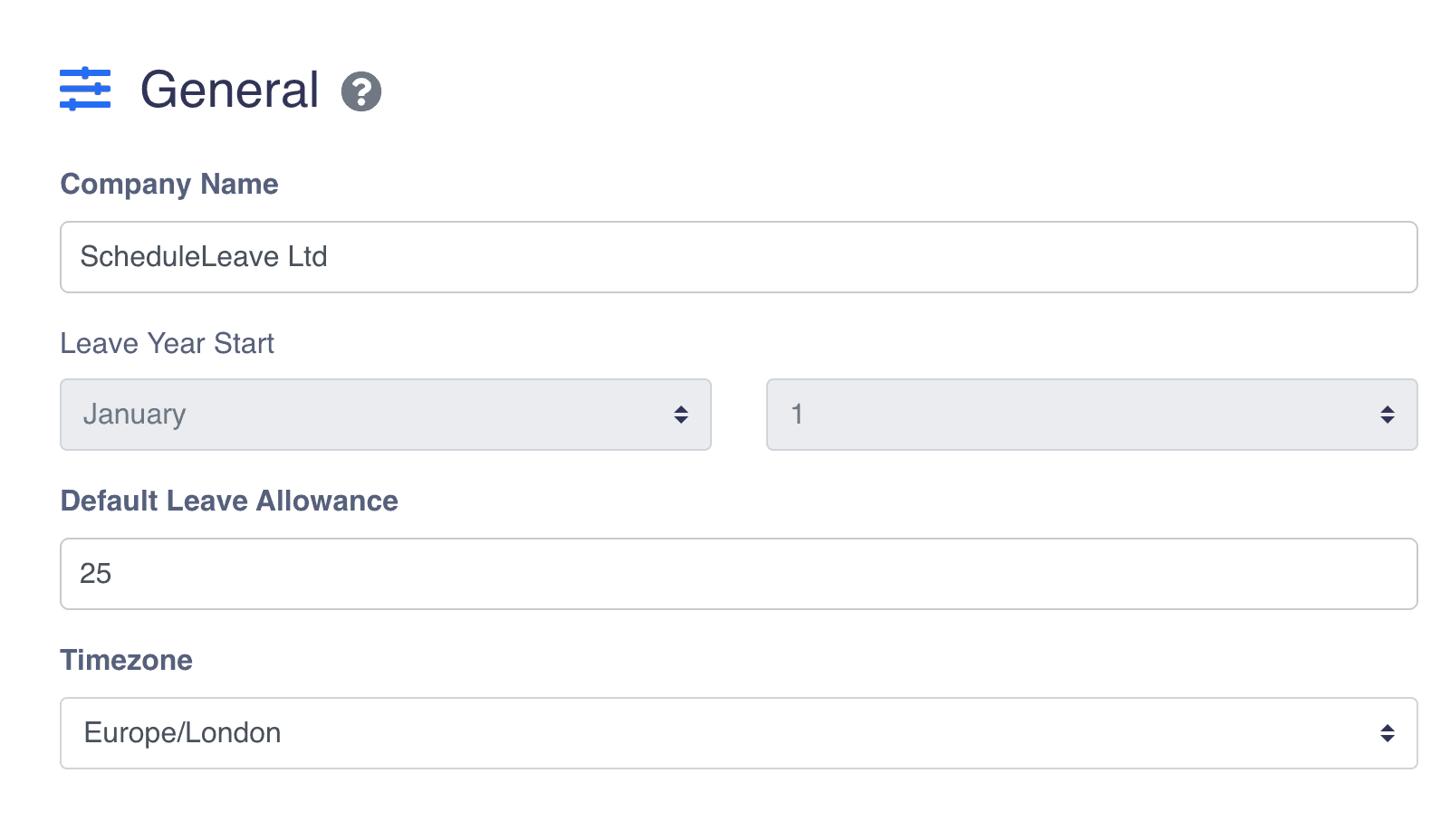 Calendar page
Several changes have been made to enhance the calendar page:
User calendar pages are now viewable by other users, simply click on a users name to view their page
Calendar pages now reflect the company year. If your company year runs on a different month to January, the calendar page will now be updated to show the company year
A company year switcher has been added to the Calendar page to allow switching to past or future company years
Users can now view their total allowance for the year as well as what allowance is available to use
The week view has changed from Sun – Sat to Mon – Sun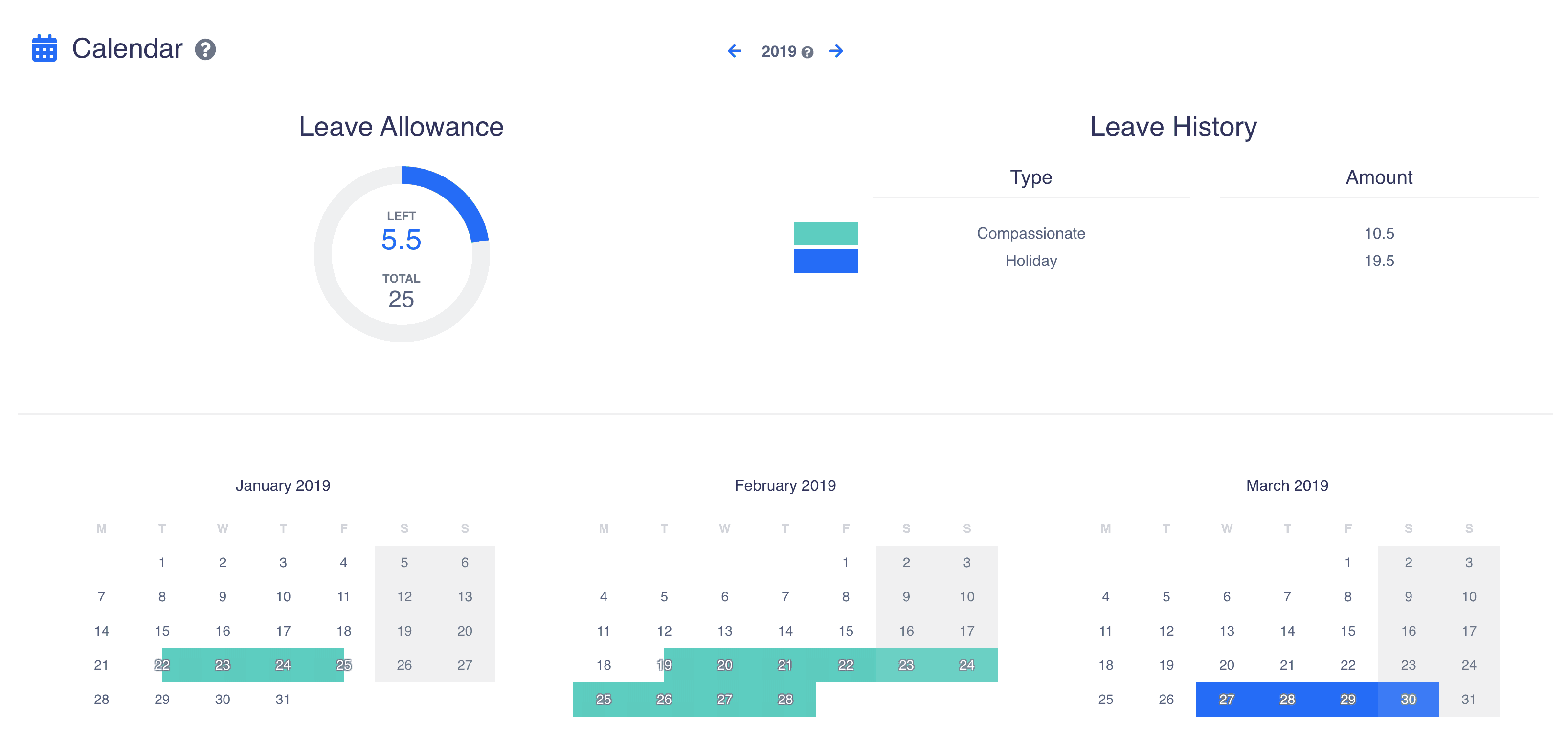 Allowance and Lieu
Allowance and lieu now support half days, this can be defined on:
Admin > Company settings
Admin > Department
Admin > User
Wallchart page
Several changes have been made to enhance the wallchart page:
New filters for Role and Office have been added
A user can now be searched for
The filter default is now set to all, to allow you to see all users without needing to change filters
Tooltips added to next/prev month/week
Filter dropdowns are hidden if there is only one default item in Role/Office and or Department

Bookings
You can now book two types of leave on the same day e.g. Sick leave for the first half and Holiday for the second half.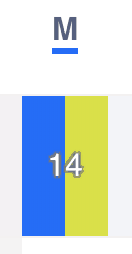 Admin > User page
Within the admin user page, additional filters are now present for Role/Office and Department to allow better filtering of results.

---
Bug fixes
Booking – Leave across two years is now supported when the user's allowance is not large enough in the first year
Booking – Allowance now factors in lieu carried over in all possible scenarios
Booking – The booking window no longer closes when clicking outside the modal
Booking – Mobile fixes so the book and cancel buttons show side by side correctly
Wallchart – Allocation is updated next to each user
Wallchart – Default message shown when no users are found for the filters chosen
Wallchart – Mobile changes so the users name fits better depending on device used
Approve – Now shows start/end time of the bookings on clashes
Error page – No longer shows "500" when the url requested doesn't exist
Error page – No longer shows "404" when you have been timed out and log back in
Sick leave – Colour adjusted slightly so it's easier to read on the Wallchart and Calendar pages
Want to create an account?
Click here to sign-up