New features & enhancements
Bulk import leave data
There is a new page which now allows leave to be bulk imported via a CSV file.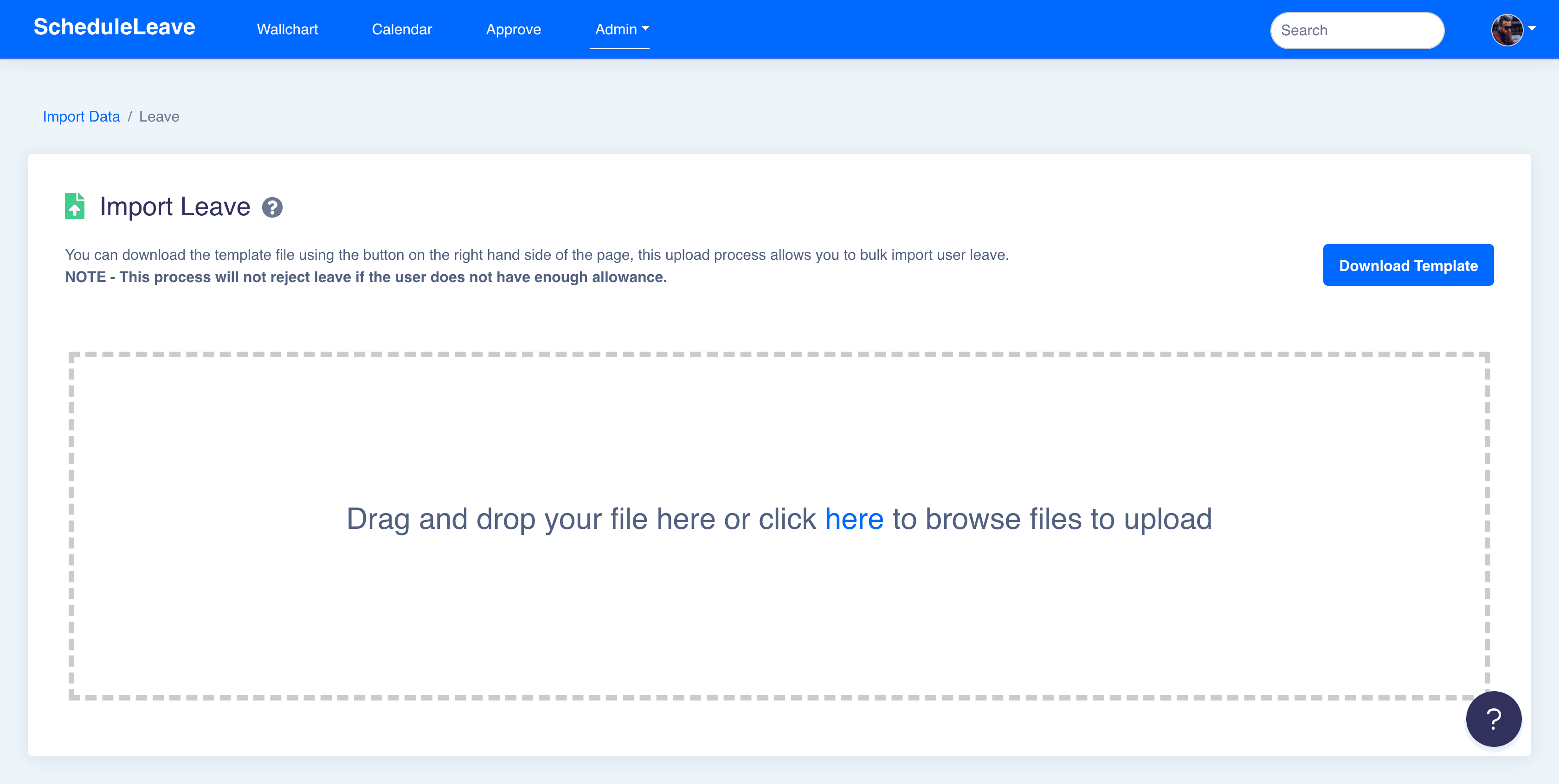 Display working hours when custom work schedules is enabled
The working hours will now be shown in different places in the admin panel, when the custom work schedules is enabled.

Leave type additional customisation options
Within a leave type, you can now specify if the leave type is:
This appears across the site where you would normally see the leave type name.

Bulk upload users via CSV
Previously the users could be imported via pasting entries in a text box, this has now been changed to match the new bulk upload of leave, by allowing the users to be imported in a predefined CSV template.
Bug fixes
Locked dates – Colour now shows correctly depending on if bookings existed on the locked dates period already
Dates – Date format now matches site wide
Login – Double clicking on login no longer errors
Reporting – Charts now work correctly on IE11
Booking – Opening and closing then re-opening a booking no works
Mobile – Mobile display issue fixed on login screen
Department – Editing Maximum Absence Length (days) in department and putting 0 now functions correctly
Want to create an account?
Click here to sign-up